Most understand that naval wargames use small scale ships, but they can also come in
really
small scales: Hallmark's 1:6000 range is about as small as you can get and still identify ships by class (well without optical aids anyway). Until recently (yesterday in fact) I had some sizeable WW2 fleets is this scale, though I have hardly used them in the past 12 years or so.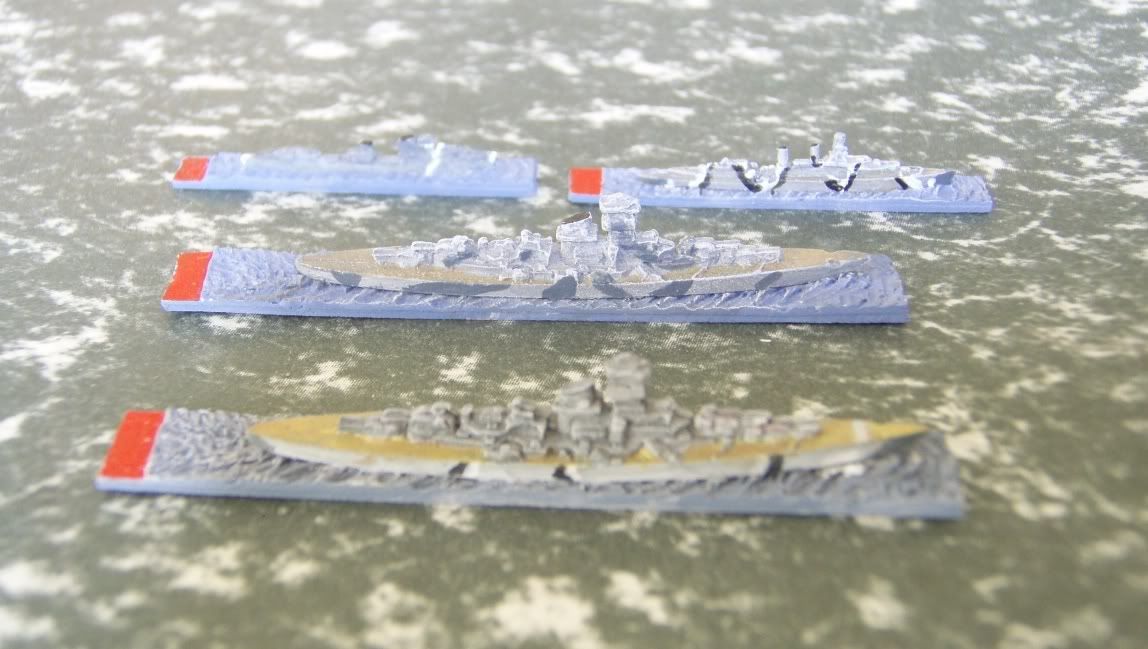 Camo works at Sea too! The Mighty Bismark and her sister ship Tirpitz
So as a final farewell, here are some of them sailing off into the sunset and into the arms of a happy new owner - and yes, the resultant cash influx was used to offset the increasing costs of our Blood Bowl habit!
Kriegsmarine capital ships and Z-Plan
Italian Capital Ships
More pics here:
http://s35.photobucket.com/albums/d170/pauljamesog/Naval%20Minis%201%20to%206000%20scale/