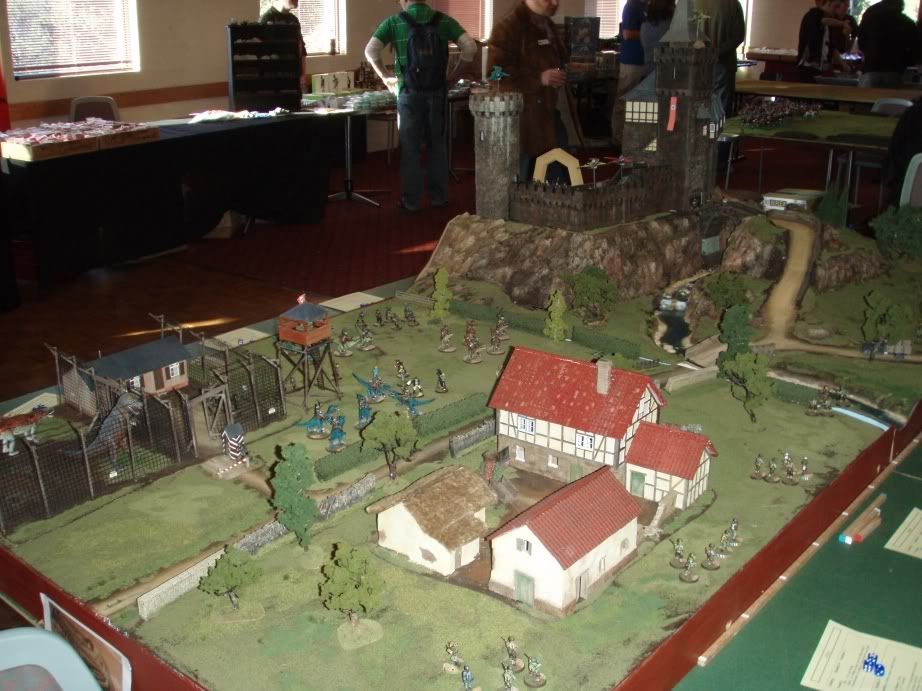 Apart from the awesome game that was Jurassic Reich, played on the table above (detailed report to follow) and the obligatory sale people I was very happy to give my money too (thanks again for the goodies!) there as some great stuff at Little Wars. I didnt get pics of everything, but a few things really caught my eye. Here good mats of mine Pete and Ken learn how to play Command and Colours Ancients, demonstrated by Brian of Western Wargaming Club using 25mm Picts and Romans.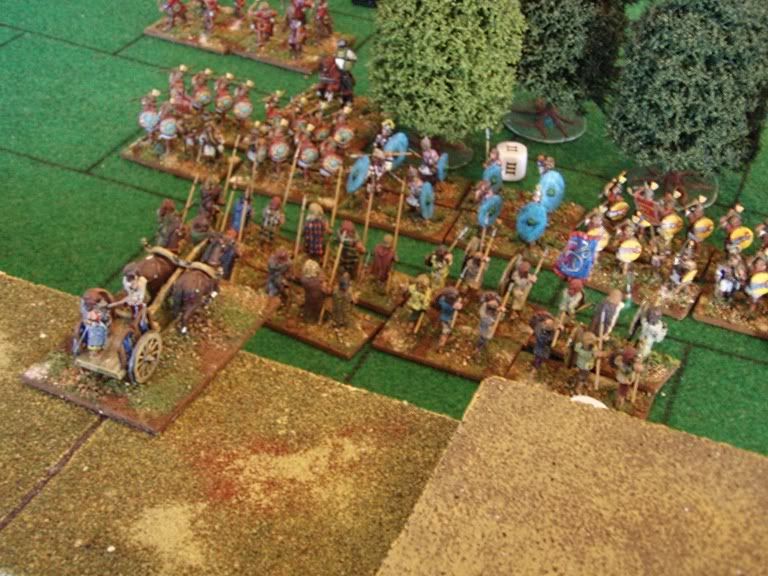 There as also somenice Space Hulk action in the background, where Terminators of the Imperial Fist Chapter werehaving a hard time of it when I went past: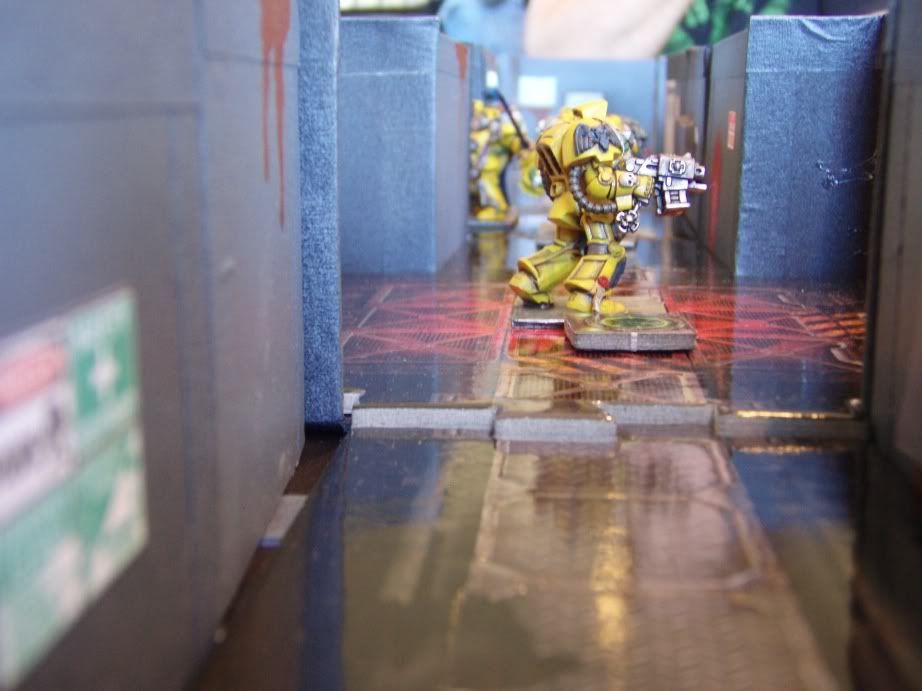 I also spied Karsten running a Mammoth hunting game in 15mm using the fun TUSK rules (sorry about the dodgy pic, but there were hunters' hands going every where!):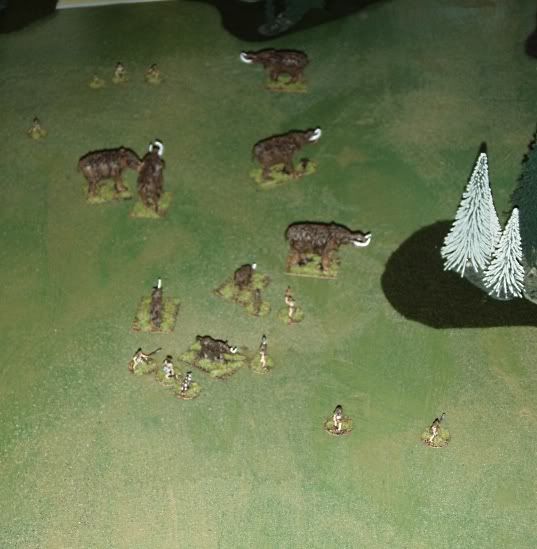 And then there was a fantastic looking 25mm VSF game set on Mars (more to follow on this later too);
and yes there was plenty more I didnt get a chance to see in detail between the chats, socials, gaming, buying, beers and bratwursts! Thanks again to everyone who helped put on the show- I had a brilliant day out.