None of which is mine I hasten to add!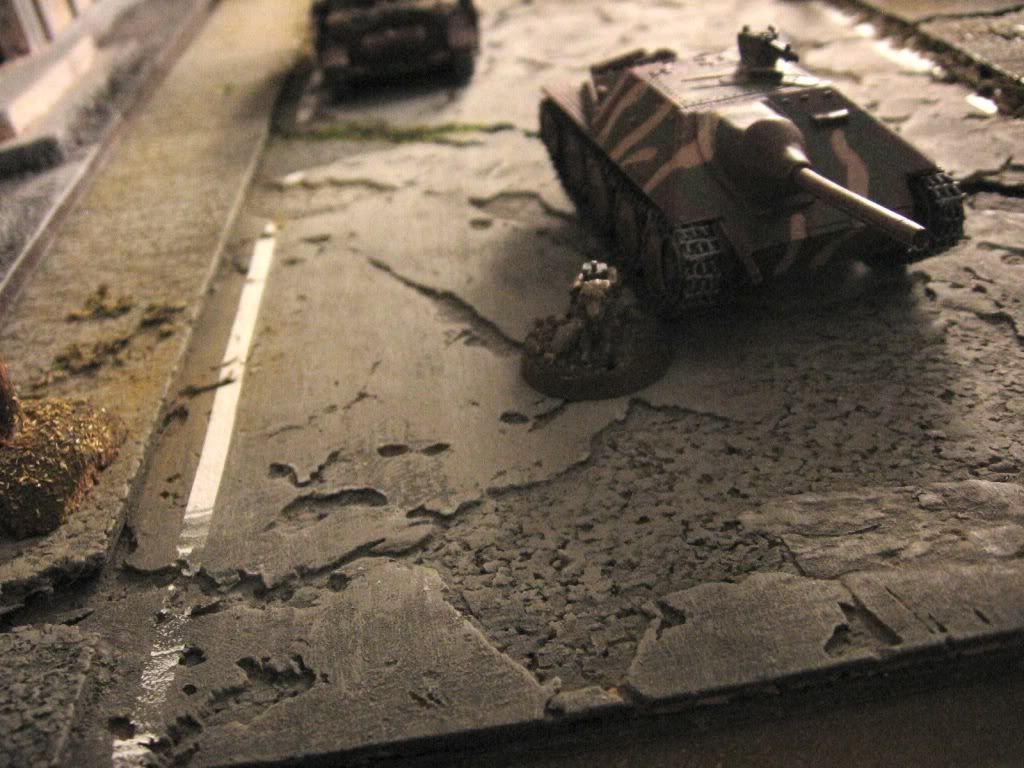 First up some very nice 28mm scale urban terrain by '
midismirnoff'
of the Jar Wars blog (link below), including some great roads made from cork tiles, which has been broken and reglued slightly offset to create the fanastic cracked appearance
http://midismirnoff.blogspot.com/2010/07/comrade-fails-to-break-kampfgruppe_03.html
And next,
the Loughton Strike Force demo game from Salute '09; 'Berlin 1945 – Assault on the Reichstag'. WoW! Fantastic modelling and a great compromise between playability and scenic detail. Have a look at the gallery for more pics.
http://www.loughtonstrikeforce.co.uk/gallery/thumbnails.php?album=108