While in Hawaii last week, I thought it only fitting to visit the memorials in Pearl Harbour, including "Mighty Mo', more officially designated BB-63 USS MISSOURI. She is awesome!
Built in WW2, she also saw action on the gunline in Korea, Vietnam and Gulf War 1.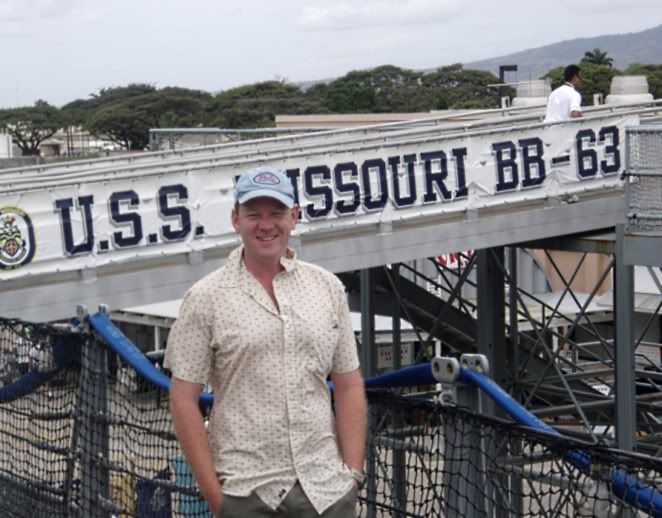 Delusions of grandeur - in the Captain's Chair!
Almost enough to make you want to be a Gunnery Officer...almost!
USS MISSOURI was the site of the Japense surrender on 2 Sep 45, whiule anchored in Tokyo Bay.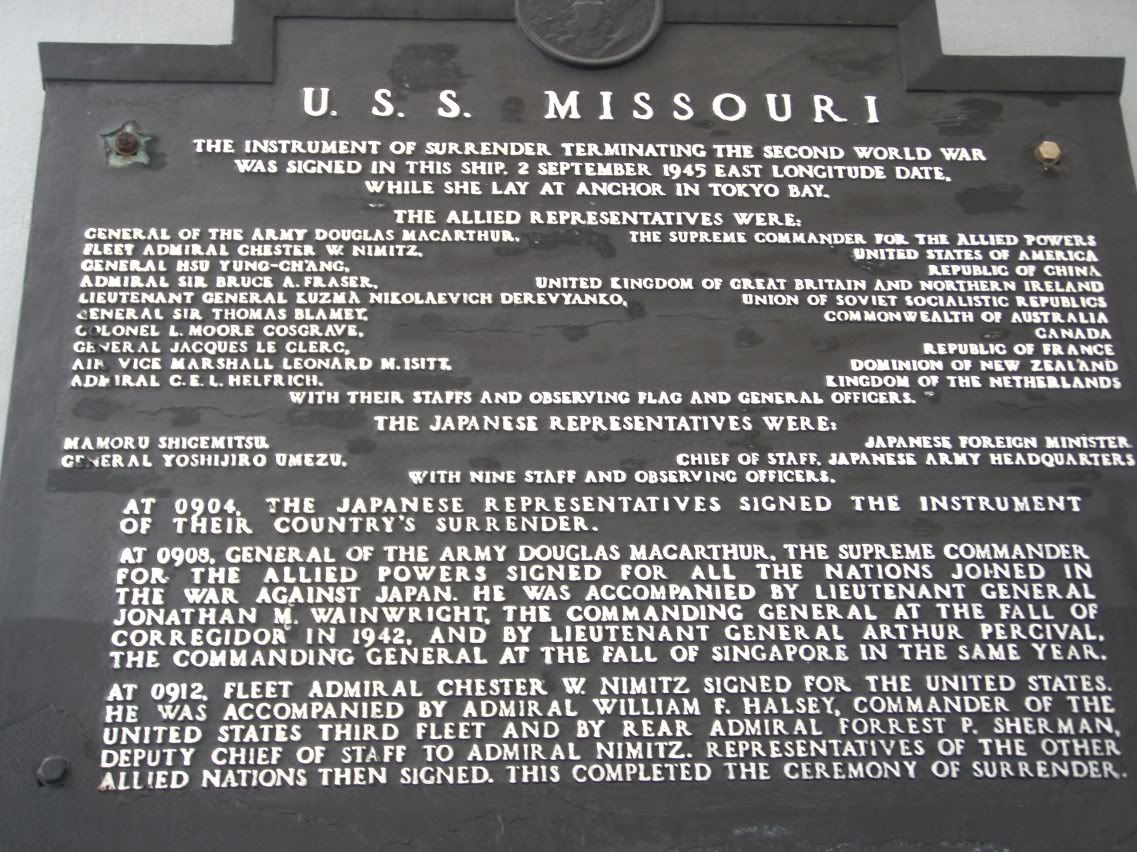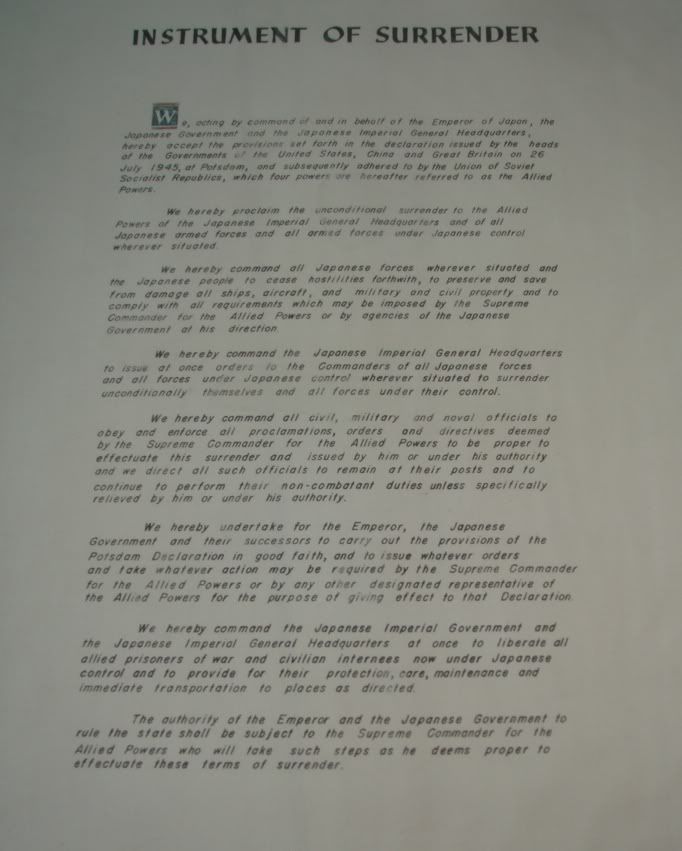 A little known fact - look where the Canadian delegate signed in the wrong spot and stuffed it up - good one eh!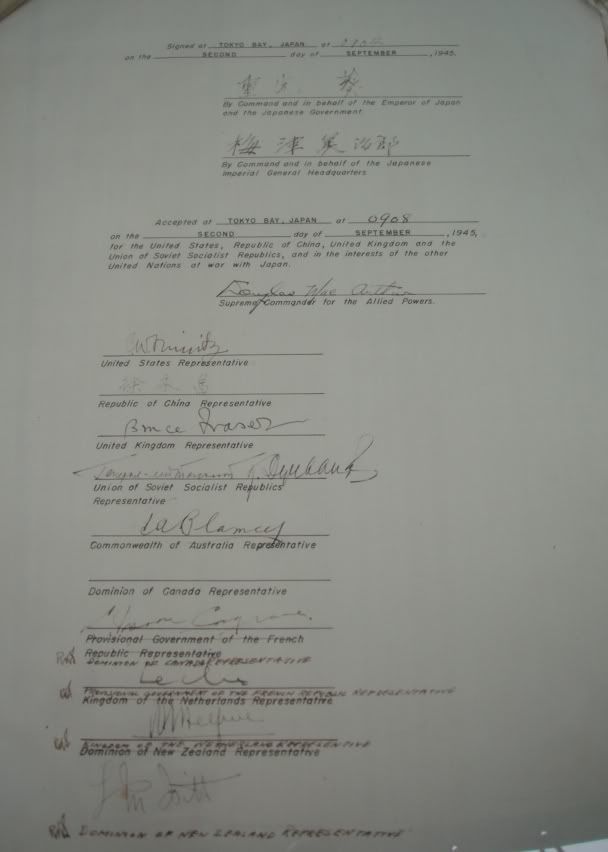 The Australian Delegate was General Tom Blamey, later promoted to Field Marshall and our only ever 5 Star ranked officer.
Then and now - where it happened.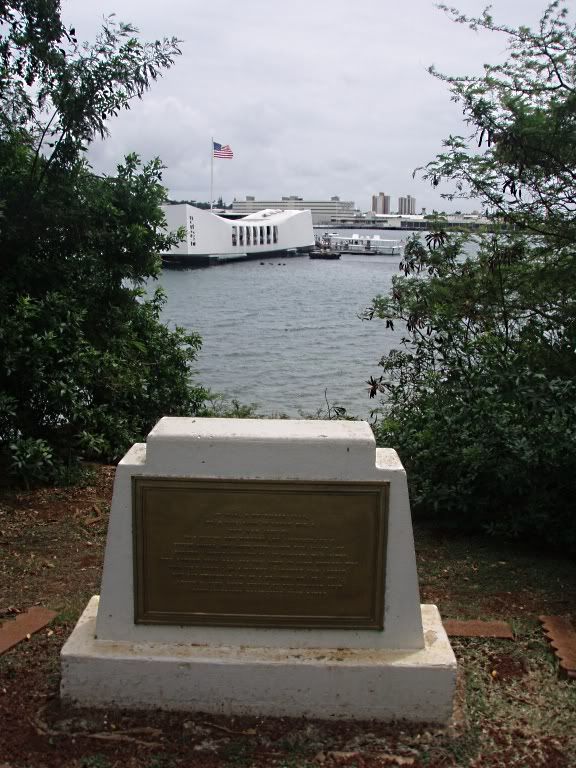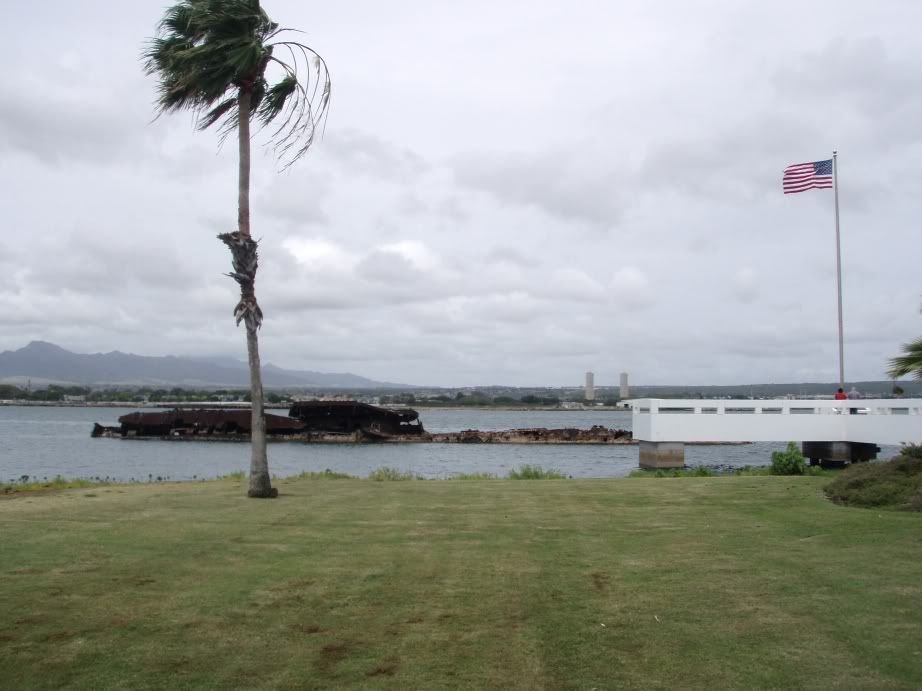 The little known USS UTAH memorial on the other side of Ford Island.